Founding Members
The founding members of Lumen draw on a rich and diverse background of formal artistic education and have careers in areas as varied as visual arts, design, sculpture, fashion, art curation, art education and graphic design. They have a history of working with communities, youth and theatre, and through collective endeavours with these groups they have given life to 'the extraordinary' in creative, novel, and engaging ways. 
Martin Shannon
Martin Shannon is a painter, sculptor, and printmaker. He holds degrees in both Fine Art Sculpture and Printmaking, and a Masters degree in Fine Art from the Limerick School of Art and Design. He was selected for Ev+A in 2005, has had a residency in 411 Galleries in China, and has exhibited widely both nationally and internationally. 
Giordana Giache
Giordana Giache is an artist, designer, fashion designer and educator. She holds a B. Design in Fashion from the Limerick School of Art and Design. She won the Irish Heart Foundation's Fashion Award in 2000, has her own successful fashion label, has taught Fashion at the Limerick Senior College and is currently lecturing at Limerick School of Art and Design. 
James Ryan
James Ryan is an artist and curator. James holds a BA in Fine Art from the Limerick School of Art and Design, and a Masters Degree in Fine Art from the University of Ulster. He has created and curated many public art events in China, and has worked directly with the Department of Foreign affairs to promote Irish art and artists within China. James founded Le Chéile, the Irish Community group in Shanghai, where he worked as Creative Director and art teacher. He was Director of the 411 Galleries which has exhibited work throughout China, and curated the exhibitions in the Ireland Pavilion at World Expo 2010.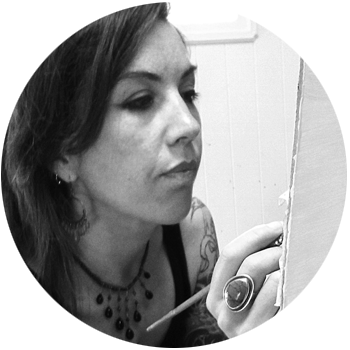 Kate Hodmon
Kate Hodmon is a visual artist, illustrator, graphic designer, photographer, prop maker and theatre administrator. She studied art and design in the Galway – Mayo Institute of Technology and has a Diploma in Illustration and Graphic Design from the University of Hertfordshire. She has exhibited her artwork both nationally and abroad, and has worked with Spraoi, the Street Theatre production company in Waterford. Kate is currently working with Limerick Youth Theatre.